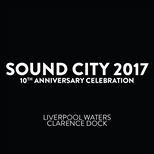 John Cale Presents The Velvet Underground & Nico
Liverpool Waters, Clarence Dock, Liverpool
I'm often reluctant to spend too much time on things past - then, a time marker shows up - The Velvet Underground & Nico turns 50 ! As so many bands can attest to, its the fulfillment of the ultimate dream to record your first album. We were an unfriendly brand, dabbling in a world of challenging lyrics and weird sonics that didn't fit into anyone's playlist at the time. Remaining ferociously true to our viewpoints, Lou and I never doubted for a moment, we could create something to give a voice to things not regularly explored in rock music at the time. That bizarre combination of 4 distinctly disparate musicians and a reluctant beauty queen perfectly summed up what it meant to be The Velvet Underground. - john cale, 2016
14+ only. 14s to 15s must be accompanied by an adult. No refunds will be given for incorrectly booked tickets.
John Cale Announces 50th Anniversary Celebration of The Velvet Underground & Nico
Only European show 26th May 2017 at Liverpool's iconic docklands
Global music legend John Cale has announced Liverpool as his only European show to celebrate the 50th anniversary of the revolutionary The Velvet Underground & Nico album.
Already doyens of New York's burgeoning art rock scene, the first Velvet Underground album in 1967 represented the zenith of the movement and a turning point in rock that introduced a previously unknown level of experimentalism to a wider audience.
For the past 50 years The Velvet Underground have been cited as a massive influence on some of the greatest artists on both sides of the Atlantic shaping the music of everyone from Iggy Pop and David Bowie to The Strokes and Liverpool's own Echo & The Bunnymen.
The Velvet Underground & Nico aka The 'Banana' album (Artwork by Andy Warhol) has been hailed by The Guardian as the number one album 'that changed music forever,' ahead of even The Beatles and Sgt Peppers. It has also been lauded by both NME and Rolling Stone as one of the 40 greatest albums of all time.
Following the recent live concert at the Philharmonie de Paris to celebrate the 50th birthday of this musical masterpiece Cale has decided to perform the album in its entirety only twice more and first up is Liverpool, a city that resonates with him due to its rich, diverse and cutting edge musical history, the perfect environment to hold this special anniversary of something so personal to him.
This "reimagined" show will be staged on Friday 26th May at a bespoke open-air stage facing out to the Atlantic ocean and New York City in the heart of Liverpool's historic docklands. An incredible post-industrial façade it is the ideal setting for the performance of a record forged in Warhol's arthouse crucible of 1960's New York. This is the only chance that fans of The Velvet Underground will get to consume this crucial and unique piece of musical history.
Closer to the show Cale will be announcing a phalanx of high profile collaborators from across the musical spectrum to join him live on stage. This year's Paris concert featured The Libertines, Animal Collective and Mark Lanegan and Cale has promised an equally impressive line-up for the Liverpool celebration.
Please note you are buying a ticket to Liverpool Sound City Festival and as such we reserve the right to change the line up and/or performance times and days for all artists
All Sound City events will include disability access - for more information please contact disabilityaccess@liverpoolsoundcity.co.uk